Ministry & Co-Curricular

Departments such as Athletics, the Office of Christian Outreach, the Office of Multicultural Development, and the Student Activities Office offer many service, ministry and co-curricular opportunities, usually during spring break and summer.

SPRING BREAK
Honduras Project
Our Mission: Honduras Project is a Christ-centered community that seeks to serve the Lord by encouraging, building relationships and working with the people of Honduras. This project exists because Christ first loved us and has called us to love him and to love others, and springs out of the belief that Christ's love is holistic and cares about physical needs as well as spiritual needs.
2018 Theme: The theme this year focuses on welcoming one another. Just as Christ has welcomed us into His saving grace and redeeming work, believers are called to welcome each other to bring glory to God. This vision prompts an attitude of humility and open-handedness as we seek to love and serve God and others.
2018 Verse: "May the God of endurance and encouragement grant you to live in such harmony with one another in accord with Christ Jesus, that together you may with one voice glorify the God and Father of our Lord Jesus Christ. Therefore welcome one another as Christ has welcomed you, for the glory of God" - Romans 15:5-7



BreakAway 2017 Opportunities
Our Mission: BreakAway Ministry creates opportunities for personal transformation by having staff, faculty, and students minister together during Spring Break.
Our Vision: The 2016/2017 BreakAway Cabinet envisions facilitating a transformative learning experience for participants that connect them with peers, faculty, staff and partnering communities, all from various stories and perspectives, and that encourages a lifestyle of service welling from Christ's love.
2017 Verse: "Whoever serves me must follow me; and where I am, my servant also will be. My Father will honor the one who serves me." -John 12:26




---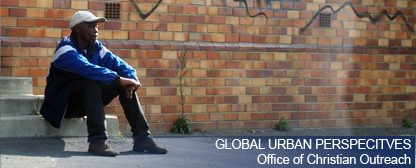 Our Mission:
Transforming students by raising awareness of social issues and mobilizing them to live out the incarnational gospel in urban cities.
Our Vision:
Global Urban Perspectives (GUP) seeks to elevate and honor the liberating ministry of Christ within urban communities by influencing students to embody love, to recognize the redeemed image of humanity, and to pursue truth and justice within the power structures of global economies.
2017 Verse:
Let us hold tightly without wavering to the hope we affirm, for God can be trusted to keep his promise. Let us think of ways to motivate one another to acts of love and good works. And let us not neglect our meeting together, as some people do, but encourage one another, especially now that the day of his return is drawing near
(Hebrews 10: 23-25).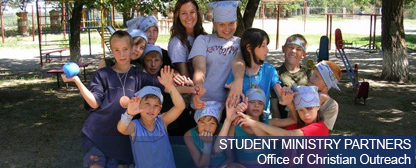 Our Mission:
To mobilize and equip students to partner with the global church and to make known the Kingdom of God among the nations.
Our Vision:
Student Ministry Partners (SMP) develops and emboldens students to humbly partner with our brothers and sisters in the global church by offering opportunities to faithfully witness and participate in God's transformative work among the nations.
2017 Verse:
"You did not choose me, but I chose you and appointed you that you should go and bear fruit and that your fruit should abide, so that whatever you ask the Father in my name, he may give it to you. These things I command you, so that you will love one another." - John 15:16-17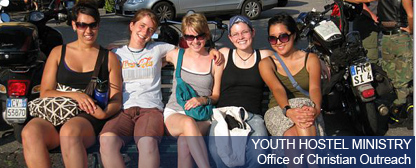 What is YHM? Jesus calls us to "make disciples of all nations." Youth Hostel Ministry is an answer to that call. Ever since Lee Howard first felt compassion for traveling students in 1970, Wheaton College and the Office of Christian Outreach have together mobilized over six-hundred young people for a truly unique evangelism experience: penetrating the lives of intelligent, sophisticated, and open–minded traveling individuals with sincere, one–on–one testimony.
In a typical interaction, both the Wheaton student and a fellow traveler leave any given conversation as changed people, or otherwise feeling hearts wrenched with the pain of life's injustices expressed through trusting conversation. Many past YHMers agree that this ministry marks their single biggest trial in life. Hardly any find it easy or luxurious. What better person to present the Gospel in this traveling context than a Wheaton student, one who may be simultaneously studying theology and physics, Bible and philosophy, art history and Christian formation? Who else should help others find identity than one who has identity in Christ?
This ministry fits our goal to become whole and effective Christians. We cannot be whole without believing Christ's instruction to follow Him. We cannot be effective without actually following Christ as He makes disciples of all nations.
Our Mission:
To mobilize and equip students to minister to the traveling communities of Europe through living in community, offering friendship, evangelism & service.
Our Vision:
Youth Hostel Ministry's vision for the coming year is to grow through rooting ourselves in our identity as worshippers; earnestly seeking to know and proclaim Christ and His love in our daily lives. We seek to embrace lives of service through hospitality, discipleship, and evangelism.
2017 Verse:
"Be still, and know that I am God. I will be exalted among the nations, I will be exalted in the earth!" Psalm 46:10 (ESV)