Ministry & Co-Curricular

Departments such as Athletics, the Office of Christian Outreach, the Office of Multicultural Development, and the Student Activities Office offer many service, ministry and co-curricular opportunities, usually during spring break and summer.

SPRING BREAK
Honduras Project
Our Mission: Honduras Project is a Christ-centered community that seeks to serve the Lord by encouraging, building relationships and working with the people of Honduras. This project exists because Christ first loved us and has called us to love him and to love others, and springs out of the belief that Christ's love is holistic and cares about physical needs as well as spiritual needs.
2019 Theme: This year, the theme of Honduras Project focuses on the idea of intentional remembering and reminding each other of the work that God has done as the champion our salvation. Also, we see this 40th year as one of commemoration and celebration of God's work of redemption in the lives of our community in Wheaton along with that of our Honduran brothers and sisters. This vision evokes an attitude of gratitude and deep humility as we seek to glorify God for the gift of being a child of God and for His invitation into his work and partnership with the global church.
2019 Verse: "Let us hold unswervingly to the hope we profess, for he who promised is faithful. And let us consider how we may spur one another on toward love and good deeds, not giving up meeting together, as some are in the habit of doing, but encouraging one another—and all the more as you see the Day approaching." - Hebrews 10:23-25



BreakAway 2019 Opportunities
Our Mission: BreakAway Ministry creates opportunities for personal transformation while having staff, faculty, and students minister together during Spring Break.
Our Vision: Serving in unity with the body of Christ and growing together in love..
2019 Verse: "Rather, speaking the truth in love, we are to grow up in every way into him who is the head, unto Christ, from whom the whole body, joined and held together by every joint with which it is equipped, when each part is working properly, makes the body grow so that it builds itself up in love." - Ephesians 4:15-16





BREAKAWAY SIGN-UPS BEGIN ON DECEMBER 6th
---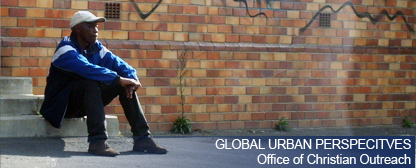 Our Mission:
Transforming students by raising their awareness of urban issues and mobilizing them to live out the incarnational gospel in cities around the world.
Our Vision:
Empowered by the Gospel, Global Urban Perspectives seeks to invite students to love by learning and listening in urban communities. Through immersive experiences and robust dialogue, we aim to deconstruct misconceptions, and in their stead, foster an informed imagination of the beauty and depth of urban spaces.
2019 Verse:
"Let us hold fast the confession of our hope without wavering, for he who promised is faithful. And let us consider how to stir up one another to love and good works, not neglecting to meet together, as is the habit of some, but encouraging one another, and all the more as you see the Day drawing near." - Hebrews 10:23-25
Applications Close: MIDNIGHT November 14th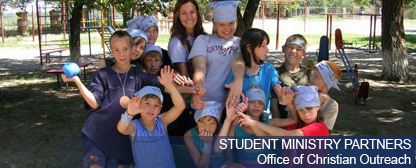 Our Mission:
Mobilizing and equipping students to partner with the global church and to make known the Kingdom of God among the nations.
Our Vision:
By the power of the Spirit and through our freedom in Christ, we will seek to be a community devoted to humility and sacrificial service, preparing each member to exhibit a posture of hospitality and learning for the glory of Jesus Christ.
2019 Verse:
"For you were called to freedom, brothers. Only do not use your freedom as an opportunity for the flesh, but through love serve one another. For the whole law is fulfilled in one word: "You shall love your neighbor as yourself." - Galatians 5:13-14
Applications Close: MIDNIGHT November 14th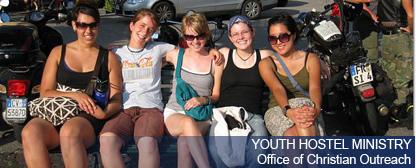 Our Mission:
Mobilizing and equipping students to minister to the traveling communities of Europe and other parts of the world through living in community, offering friendship, evangelism and service.
Our Vision:
Youth Hostel Ministry believes in the transformative power of Christ's love for us. Therefore, we join the Holy Spirit in welcoming the traveling community to encounter Jesus as we listen to understand, accept unconditionally, serve practically, and testify to God's saving love with a lifestyle of generosity.
2019 Verse:
"Devote yourselves to prayer, being watchful and thankful. And pray for us, too, that God may open a door for our message, so that we may proclaim the mystery of Christ, for which I am in chains. Pray that I may proclaim it clearly, as I should. Be wise in the way you act toward outsiders; make the most of every opportunity. Let your conversation be always full of grace, seasoned with salt, so that you may know how to answer everyone." - Colossians 4:2-6
Applications Close: MIDNIGHT November 14th