Ministry & Co-Curricular

Departments such as Athletics, the Office of Christian Outreach, the Office of Multicultural Development, and the Student Activities Office offer many service, ministry and co-curricular opportunities, usually during spring break and summer.

SPRING BREAK
Honduras Project
Our Mission: Honduras Project is a Christ-centered community that seeks to serve the Lord by encouraging, building relationships and working with the people of Honduras. This project exists because Christ first loved us and has called us to love him and to love others, and springs out of the belief that Christ's love is holistic and cares about physical needs as well as spiritual needs.
2019 Theme: This year, the theme of Honduras Project focuses on the idea of intentional remembering and reminding each other of the work that God has done as the champion our salvation. Also, we see this 40th year as one of commemoration and celebration of God's work of redemption in the lives of our community in Wheaton along with that of our Honduran brothers and sisters. This vision evokes an attitude of gratitude and deep humility as we seek to glorify God for the gift of being a child of God and for His invitation into his work and partnership with the global church.
2019 Verse: "Let us hold unswervingly to the hope we profess, for he who promised is faithful. And let us consider how we may spur one another on toward love and good deeds, not giving up meeting together, as some are in the habit of doing, but encouraging one another—and all the more as you see the Day approaching." - Hebrews 10:23-25



BreakAway 2018 Opportunities
Our Mission: BreakAway Ministry creates opportunities for personal transformation by having staff, faculty, and students minister together during Spring Break.
Our Vision: BreakAway Ministry strives to provide each participant with the experience of learning how to serve with compassion and humility alongside ministry partners, by faithfully meeting God where He is already at work.
2018 Verse: "Only fear the LORD and serve him faithfully with all your heart. For consider what great things he has done for you." 1 Samuel 12:24




---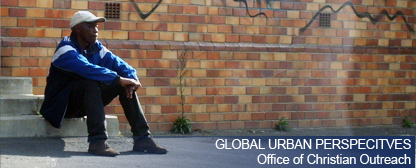 Our Mission:
Transforming students by raising their awareness of urban issues and mobilizing them to live out the incarnational gospel in cities around the world.
Our Vision:
GUP seeks to cultivate a culture of humility and service by providing students with opportunities to come alongside and learn from urban communities. We also seek to dispel myths and stereotypes related to urban issues by planning educational, campus-wide events for the Wheaton College student body.
2018 Verse:
"If you pour yourself out for the hungry and satisfy the desire of the afflicted, then shall your light rise in the darkness and your gloom be as the noonday. And your ancient ruins shall be rebuilt; you shall raise up the foundations of many generations; you shall be called the repairer of the breach, the restorer of streets to dwell in." (Isaiah 58:10, 12).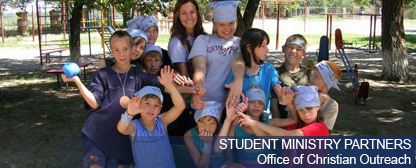 Our Mission:
Mobilizing and equipping students to partner with the global church and to make known the Kingdom of God among the nations.
Our Vision:
Through a foundation in humility, community, and prayer, students are mobilized to engage with the global church in service, relationships, and cross-cultural learning, all for the glory of God.
2018 Verse:
"Be devoted to one another in love. Honor one another above yourselves. Never be lacking in zeal, but keep your siritual fervor, serving the Lord. Be joyful in hope, patient in affliction, faithful in prayer. Share with the Lord's people who are in need. Practice hospitality."
(Romans 12:10-13)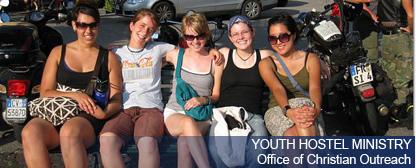 Our Mission:
Mobilizing and equipping students to minister to the traveling communities of Europe and other parts of the world through living in community, offering friendship, evangelism and service.
Our Vision:
The Youth Hostel Ministry serves to foster a safe place within the traveling community to encounter the love of Jesus through building raw, genuine friendships characterized by selfless giving, gentle listening, and humble communication of the Gospel with boldness.
2018 Verse:
"Above all, love each other deeply, because love covers a multitude of sins. Offer hospitality to one another without grumbling. Each of you should use whatever gift you have received to serve others, as faithful stewards of God's grace in its various forms." (1 Peter 4:8-10)